Best of the STL appearance, June 2011; photo by Leslie Elpers.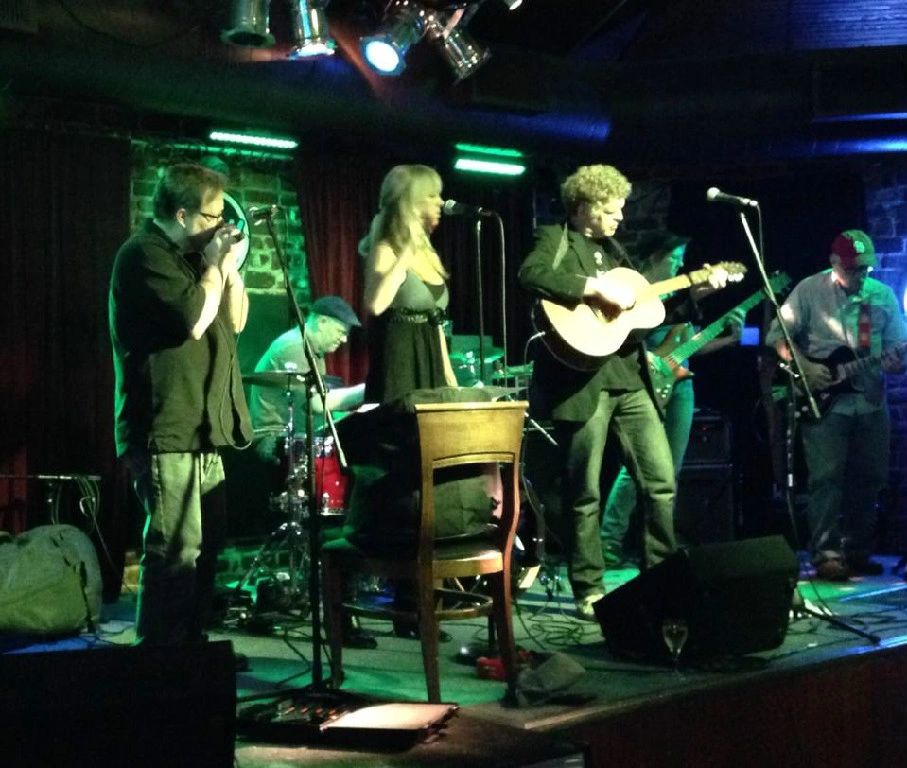 Kevin performs with (l. to r.) Jeff Viers, Ed Timson, Teya King, Melissa H. Moore and Mike Killian.
.
From 4-20-12 at Lindberg's in Springfield, MO. L to r.: Bob Jones, Rick Haegg and Kevin.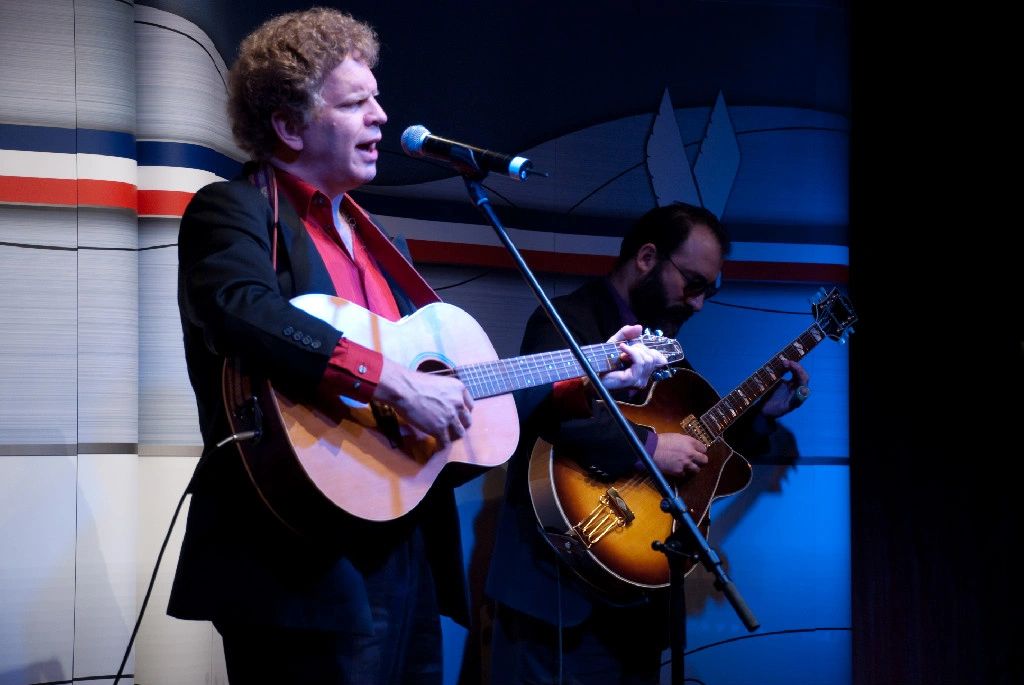 Kevin and Ted Moniak performing in Tokyo, March 2010. Photo courtesy of American Airlines.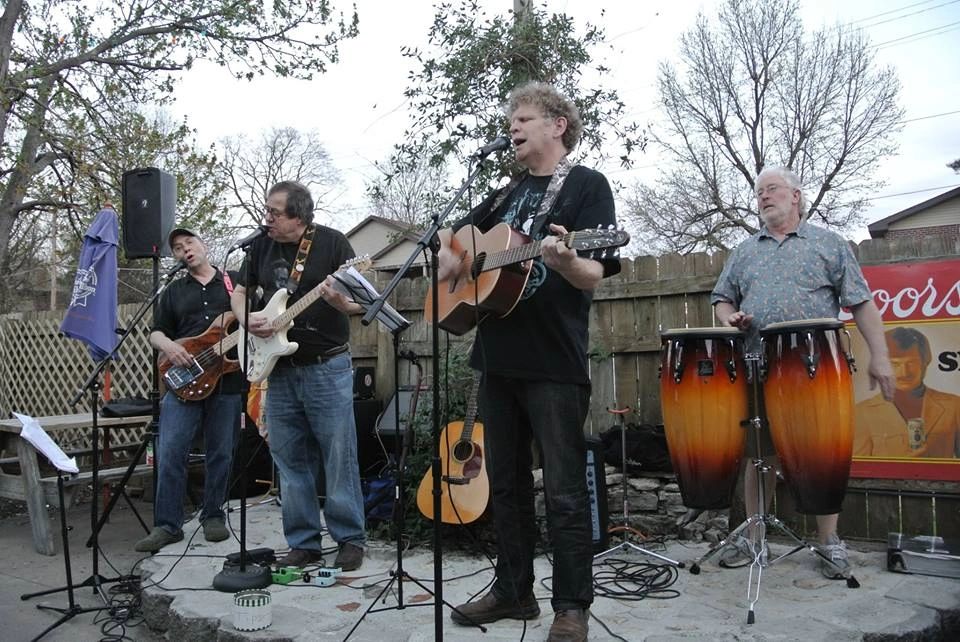 Experience the unique sound of KEVIN RENICK and Company at a venue near YOU!

Folk/Rock Music Of An Adjectival Nature
Airy...Lilting...Honest...Organic...Hopeful...Inclusive...Friendly...Personal... Fluctuating...Observant...Encouraging...Tuneful...Emotive...Warm...At-the-ready...
Genuine... Unpredictable...Clear-Eyed...Humanitarian...Selective...Imperfect... Partly Sunny...Partly Cloudy...Purposeful...Lyrical...Self-Aware...Irreverent...
In the moment...Dream-Laced...Casually Serious...Patient...Winsome...Losesome

Kevin Renick has written over 200 songs...sometimes he'll play the fun ones like "The Sorry Song," "Promise Man," "Goodbye, Typewriter," "The Box It Comes In," and "Spending Money." Or the sweet ones about life and love such as "If We Can Keep Dancing," "Song of Longing," "When You Meet Someone New," "Thoughts For When You're Anxious," "Hold Me," or "Close To Something Beautiful." Or the really sad but cathartic ones like "Light A Candle," "Feeling My Way," "Cry-Hope-Lose-Sleep-Repeat," or "Everything Reminds Me Of You." Or the truly miserable, self-destructive ones like...oh, you get the idea. Whether performing as a duo, trio or quintet, Kevin and company try to play a wide variety of covers by popular artists such as Neil Young, Joni Mitchell, Paul Simon, The Beatles, Nick Drake, Bob Dylan, Creedence Clearwater Revival, Pink Floyd, Steve Goodman, Dan Hicks, Brian Capps, Buddy Holly, America, R.E.M., CSNY, Moody Blues, Fleetwood Mac, Jesse Colin Young, Cat Stevens, Johnny Cash, Don Gibson and many more...